Fall Decorating Contest
Sep 19, 2023
-
Oct 11, 2023
Community Events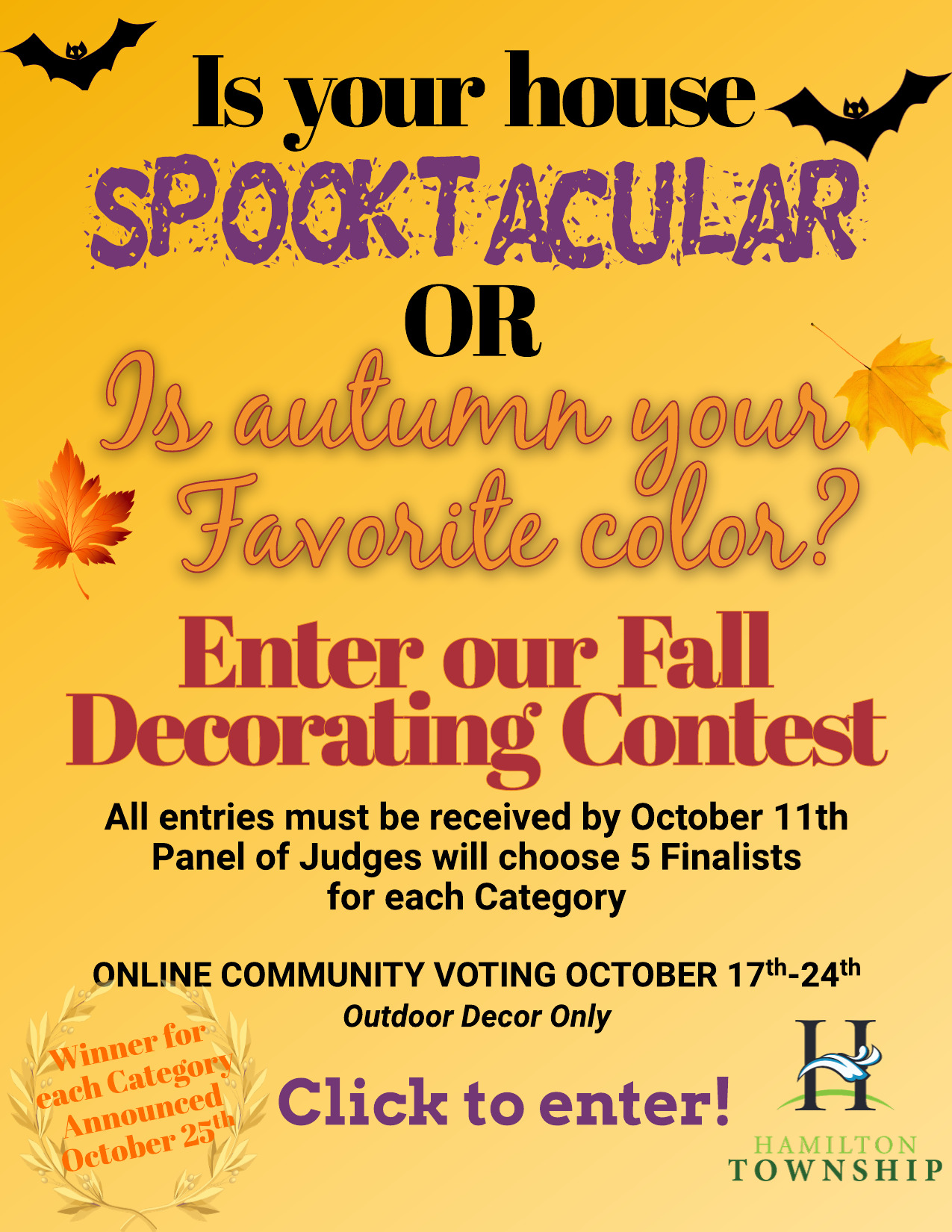 Is your house Spooktacular or is Autumn your favorite color? Enter our Fall Decorating Contest for a chance to win bragging rights in Hamilton Township. All entries must be received by 10/11 and judges will vote on the TOP 5 for each category to move onto the online community voting round to be held 10/17-10/24. 
Township Trustee Meeting
Township Meetings
Station 76 Open House
Community Events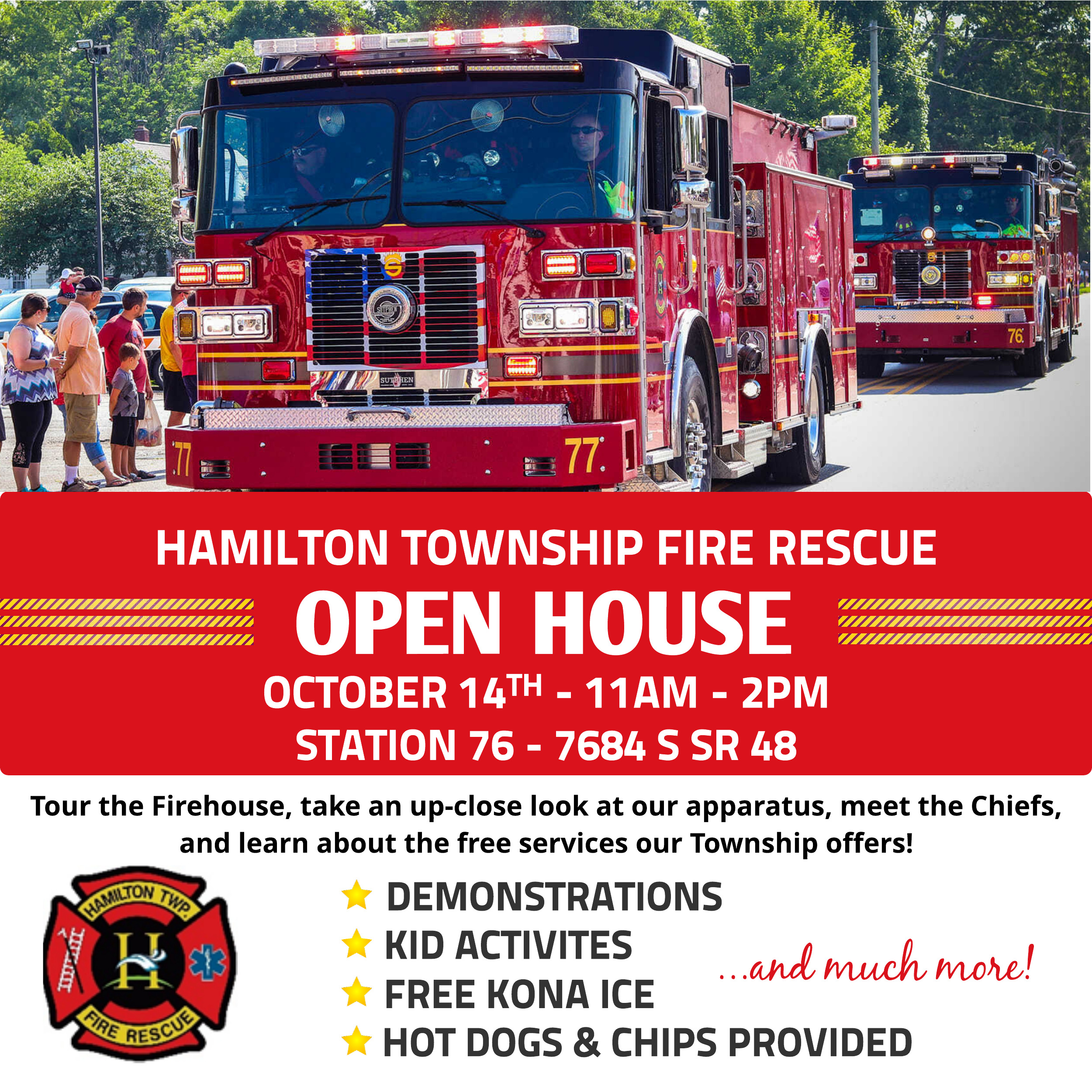 Hamilton Township Fire Rescue opens its doors to give you an up-close look at all that we have to offer our residents. Check out all the services we offer and take a sneak peek at our living quarters, common areas and bays to see what a day in the life is like. Demonstrations, meet the Chiefs, FREE lunch and more!