Township Parks
Hamilton Township is fortunate to have almost 600 acres of passive and active parkland with activities all of our residents can enjoy. Our Parks Vision Statement: "Hamilton Township provides well-maintained parks and trails system that promotes healthy lifestyles; strengthens the Township's identity; encourages use by people of all ages and abilities and connects the community to its natural surroundings." Head to Testerman Park for sports activities, family picnics at the shelters, and walks on the paved walk trails. Mounts Park is the perfect spot to take in the natural beauty Hamilton Township has to offer with mulched and gravel trails for walking, fishing, and tons of wildlife sightings. Marr Park has 13 soccer fields and provides recreation for hundreds of kids throughout the year. It is the home of the Fire Training Tower which will provide valuable training opportunities for our and neighboring fire departments. The Dog Park offers our furry friends over 6 acres of fenced in space to run, jump, and play. There is something for everyone to enjoy in our Hamilton Township Parks!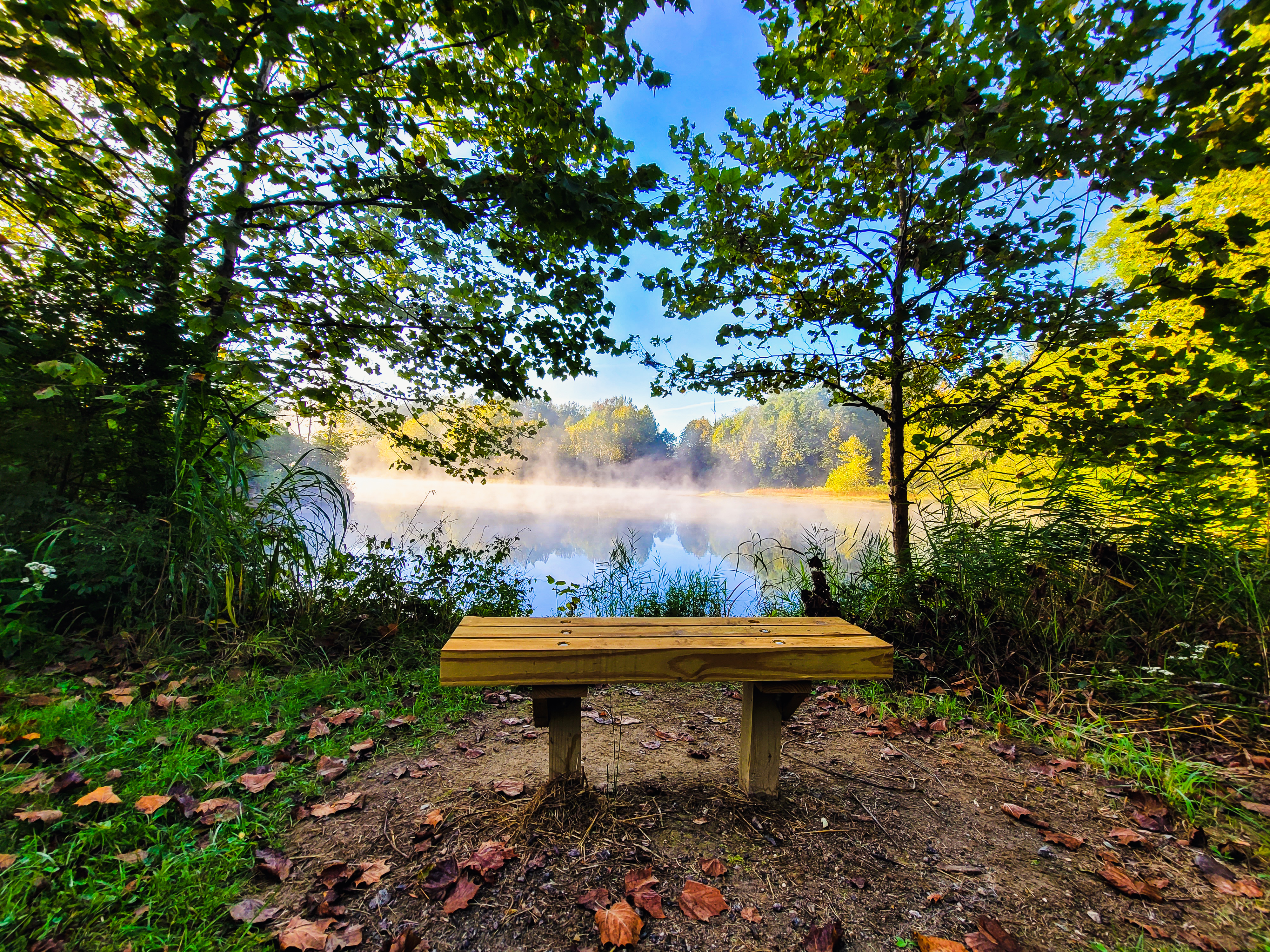 Marr Park
912 Nunner Road
The 123 acre farm now known as Marr Park was generously donated to the people of Hamilton Township by the Marr Family in 2009.  The Hamilton Township Trustees quickly adopted a master plan for the park in 2010 and graded 13 soccer fields the following year. The fields are home to Cincinnati United Soccer League and provide space for hundreds of kids to practice and play throughout the season.   
Testerman Park
8373 Maineville Road
The first 23 acres of Testerman Park was purchased by the Township in 1973 and the land was intended for active recreation from the start. A ballfield was originally named in memory of William "Bill" Testerman who was clerk of the township at the time of his passing, and soon the entire park became known as Testerman Park.
Over the years additional land has been added for parking, 10 ball fields, concession stand, 4 shelter houses with grills and picnic tables, playground equipment, tennis and pickleball court, basketball court, and a paved walking trail. Testerman Park is home to Championship Field, dedicated to the memory of Kevin C. Barnhill. Testerman Park is home to Little Miami Little League, Warren County Little League, and Little Miami Fastpitch. In 2021, the Public Works crew, in partnership with ARCS and the Violence Free Coalition, built and installed a Storybook Trail for our residents to enjoy. This trail stretches ½ mile long with storyboards to read along the way. The book is titled Halle and Tiger with their Bucketfilling Family (written by Peggy Johncox) with the original 'Bucket Fillers' book series in mind that promote kindness.
Hamilton Township holds multiple events at Testerman Park including the annual Easter Egg Hunt in March or April, the Freedom Parade & Festival in July, and Trunk or Treat in October.
Youth Organization Contacts:
Warren County Little League    Email: wcllohio@gmail.com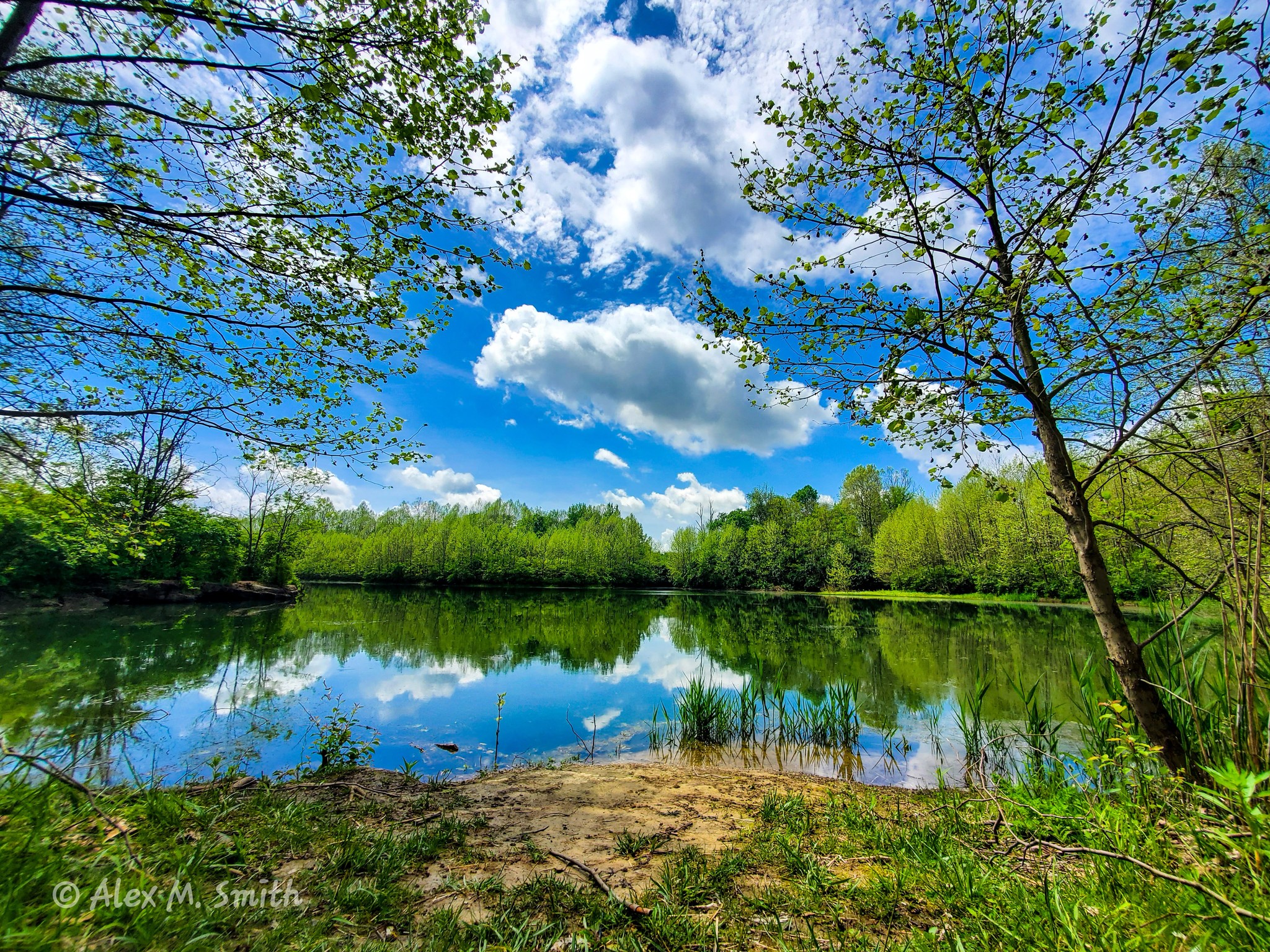 Mounts Park
4851 Stubbs Mill Road
Mounts Park is named after one of the first families to settle this area in 1795. It is 223 acres of natural beauty with two fishing lakes, walk trails, and tons of wildlife. It is home to our sunflower field which blooms in September and offers visitors an up-close look at pollinators hard at work! The newly installed Memorial Garden is a great place to relax and remember our loved ones. There are benches scattered around both lakes that allow you to take in the natural beauty of the park and catch glimpses of all of the beauty Mounts Park has to offer.
Paddlecraft is permitted on both lakes. Please unload from the parking areas and drag your paddlecraft to the water's edge to launch.
A fishing license is required for all persons 16 and up. Please follow all state fishing regulations. Click below to be directed to Ohio's Wildlife Licensing System: 
ODNR Division of Wildlife License Sales
Dog Park
A park solely dedicated to man's best friend. They can run, jump and play with furry friends in 6.6 acres of fenced in land donated to the Township by J.P.S. Development, LLC. It is located on the corner of Morrow-Cozaddale Road and East US 22 & 3 just across from the Little Miami High School.
This park has been totally built by donations from many pet lovers in the area. If you're interested in donating to this project we are located at:
7780 South State Route 48, Maineville, OH 45039
Miami Bluffs Open Space Parcel
Hamilton Township Park Rules and Regulations
The parks are maintained by the Township Road Department and seasonal park crew members under the direction of the Parks and Public Works Directors. Policies governing the parks are approved by an appointed Park Board.