Station 76
Location:
69 West Foster-Maineville Road
Maineville, Ohio 45039
Station 76 was built in 1962 by the dedicated members of the Maineville Community Volunteer Fire Company.  The members of the department at that time sold block for 50 cents a piece and the building was paid for through various fund raisers.  At the same time the building was built additional space was added to house the United States Post Office.  The lease from this also helped to offset the cost for the building.  As the fire service continued evolved and apparatus grew larger it was necessary to add additional bay space to the back of Station 76.  The rear bays were added in 1984 in anticipation of the delivery of the 1985 Sutphen Pumper.
Today Station 76 serves as the headquarters for Hamilton Township Fire Rescue.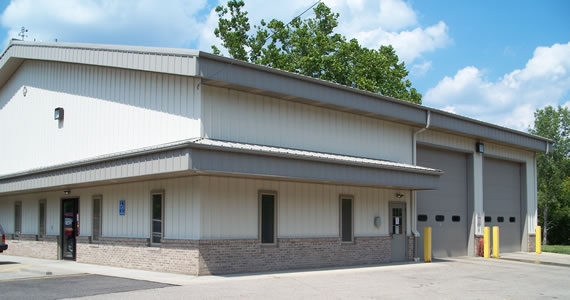 Station 77
Location:
2000 East U.S. 22 & State Route 3
Hamilton Township, Ohio 45152
Built in 2001 this station serves the residents of the northeastern corner of Hamilton Township.  The building was constructed by Morton Buildings.